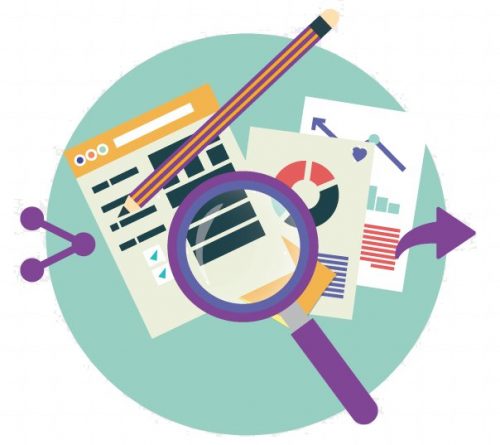 We work hard to find and share relevant and useful information for upcoming ecologists and conservation managers – if you find a resource that you think is useful, please let us know by emailing us at info@wild-ideas.org.uk
---
Guidance on carrying out ecological surveys:
Because no ecology guidance page is complete without one. Download and enjoy.
---
The CIEEM Guide to Ecological Surveys and their Purpose describes different types of survey reports that you may be asked for by a planning authority.
---
The Phase 1 Handbook presents a standardised system for classifying and mapping wildlife habitats in all parts of Great Britain, including urban areas. The Phase 1 habitat classification and associated field survey technique provides a relatively rapid system to record semi-natural vegetation and other wildlife habitats. Each habitat type/feature is defined by way of a brief description and is allocated a specific name, an alpha-numeric code, and unique mapping colour. The system has been widely used and continues to act as the standard 'Phase 1' technique for habitat survey across the UK.
Local links (back-up):
---
These have been produced by CIEEM with the intention of providing best practice guidance for those undertaking preliminary ecological surveys and appraisals.
---
These provide practical advice from CIEEM for all professionals involved with ecological evaluation and assessment for proposed developments in terrestrial, freshwater, marine and coastal environments.
Local link (back-up)
---
Species survey and mitigation resources:
Last updated 5 April 2019

Guidance for planning authorities on assessing the impacts of development on otters…

---
A useful key based on the typical echolocation calls as heard on a heterodyne bat detector. Some additional points relating to sonograms are included, but these are of use only with a frequency division or time expansion detector which is used to produce a recording subsequently downloaded to a computer with suitable sound analysis software. 
---
Following extensive feedback from different user groups, the Bat Conservation Trust has produced Bat Surveys for Professional Ecologists: Good Practice Guidelines (3rd edition). The guidelines were revised, updated and reviewed by experts and feature new chapters and content. This is the essential reference guide for professional ecologists working with bats.
Direct download link (non-printable)
---
The Great Crested Newt Conservation Handbook is a comprehensive guide to habitat management, pond creation and restoration.
Direct link: Great Crested Newt Conservation Handbook.
---
The entire handbooks are downloadable from the Amphibian and Reptile Conservation Trust website.  Hard copies are also available from their  online shop.
Local links  (back up):
Amphibian Habitat Management Handbook – Download PDF (3.31Mb)
Reptile Habitat Management Handbook – Download PDF (3.79Mb)
---
This considerably expanded second edition of the Dormouse Conservation Handbook draws together much information on the species that has been gathered since the first edition was published in 1996.
---
Advice for working with planners and developers:
This document explains the approach and procedures to be followed in order to ensure sufficient survey, protection, mitigation and enhancement where biodiversity may be affected by proposed development.
In particular this document aims to give clear and concise advice to developers and members of the public on when a planning application should be accompanied by an ecological assessment.
---
This information is aimed at planning departments, but will provide information on how planning applications are reviewed with a view to EPS.
---
This document provides guidance on biodiversity or ecological issues in the planning application process.
---
Survey Training support:
Contains:
Survey guidelines
Dormouse training log
Training videos