Wild Ideas host theme weeks, where we produce content on a topic chosen by our team.
See our recent Theme Week resources here:
Connecting communities with our natural environment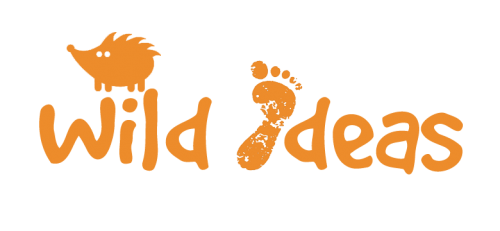 Do you have an idea for a project? Don't let a lack of funding or project management stop you from doing it – that's why we're here.
We can make your projects happen at no cost to you…
The Wild Ideas team give schools, charities, groups and voluntary and community organisations in the South West the support they need to make a difference to local lives and issues.
We support and deliver projects and learning to create healthier, greener communities and to bring people into contact with nature: in schools, in work and in our open spaces.
---
See some of the projects we have delivered here…
We all know the benefits of nature for positive physical and mental health and we can help to make your nature, youth and well-being projects come to life.
Here at Wild Ideas, we help organisations to:
Access Funding  |  Develop Strategy  |  Become Sustainable  |  Deliver Excellence
We do this by providing a mix of strategic consultancy, hands-on fundraising support, management and practical delivery of projects as well as ongoing advice and mentoring.
We also run training courses throughout the year on fundraising, project delivery, and learning outdoors.
Our team also deliver a range of ecology services, including surveying, wildlife engagement, species identification, practical conservation and habitat management.
We've been working in the charity sector for over fifteen years – and we like to think that our knowledge, skills and expertise shine through in everything we do.  We aim to deliver our services at no net cost to your organisation (find out how we work)
How do we do this?
Here are some of the services we provide, but if what you are looking for isn't here, if we can't help, we will know someone who can! Contact us today.
Contact us at info@wild-ideas.org.uk
Wild Ideas: the only nett free south west charity consultancy