Activities for children and families
We deliver events school holidays at green spaces across the Devon to ReWild your family!
We offer something for all ages, making these events a wonderful way for families to explore the natural world together. Whether you are interested in marine wildlife, wetland wildlife or arts and crafts – there is something for everyone. See our events for our upcoming activities and join us in discovering what makes Devon so important for people and nature.
We also cater for children's birthday parties. Our Wild Bushcraft Birthday Parties can be held at a site near you.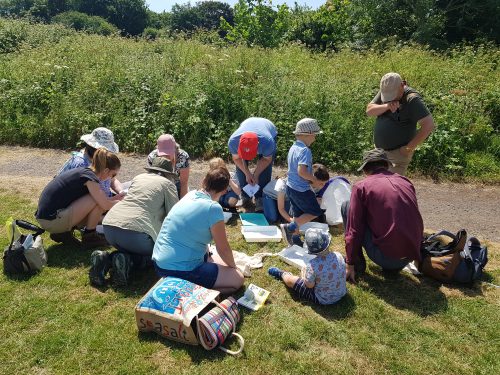 Training
We deliver training in working with community groups around wildlife and habitats.
Learn a range of skills to deliver your activities, from wildlife surveying to project management and fundraising. Our team can plan bespoke training packages to help you to plan and deliver your wildlife events.
Contact us for a no-obligation discussion