The Common Pipistrelle
Scientific name: Pipistrellus pipistrellus

Tiny, adorable killers with a voracious appetite!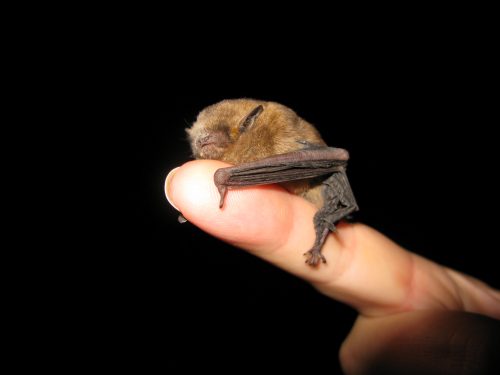 Where to start with Common pips?
The Bat Conservation Trust (BCT) is always a good place to start for bat information. They have some fantastic and easy to digest lifestyle info across the UK bat species:
You can't pin them down – they'll roost anywhere – houses, trees, bat boxes, ….. well, yeah, that's pretty much it, actually!
But they love a good tree – here's the Bat Conservation Trust article on Bats and Trees:
https://cdn.bats.org.uk/pdf/Bats-Trees.pdf
The OH MY GOD IT'S SO FLUFFY I WANNA DIE Approach from The Wildlife Trusts:
Check out their common pip page at: https://www.wildlifetrusts.org/
The flying mouse
People often refer to bats as flying mice, but they're actually more closely related to humans than to rodents. Bats belong to the mammalian order called 'Chiroptera', which literally means 'hand-wing'. More: https://www.jcehrlich.com/blog/are-bats-rodents/
Well, I'll leave you to have a look around and we'll chat on Friday and see if we have enough inspiration to formulate our Bat Week plan 🙂