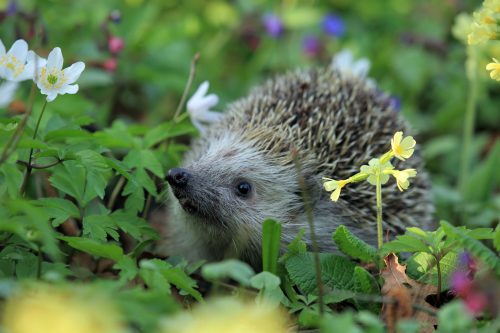 This year's particularly warm weather has been wonderful for us, but could spell trouble for late born hedgehogs.
It's clear to see that the weather's changing as winter gets ever closer.  It's not a great time to be any wild animal, but our thoughts turn to hedgehogs….  Hogs have been feeding up, getting ready to hibernate from late October, onwards.
While most hoglets are born around June and July and then spend the summer feeding up for winter, the long summer has given adults a longer breeding season, but the baby hogs born in September don't have enough time to feed themselves up enough to survive the winter's hibernation.
We're getting more reports of small hedgehogs out and about during daylight hours, as they race against time to find food sources.  These hedgehogs need your help.
What should you do if you find a sick, injured or baby hedgehog?

As soon as you find an injured or sick hedgehog PLEASE pick it up immediately, put it in a box or wrap it in a towel or jumper or something soft and THEN ring for help. If you leave it where it is, it will crawl or run away. For a sick or injured hedgehog every minute matters.
You can find your local wildlife rescue centre by using Help Wildlife's map on their website:  https://helpwildlife.co.uk/map/
Other ways to help:
Feeding hogs and hoglets
Put out food for hungry hogs… they really like cat or dog food and biscuits (please – no fish – it upsets their tummies).   You can also buy specialist hedgehog food.
Water your hogs regularly
On a drier night, it can be hard to find enough to drink, so a bowl of water is always appreciated. Hedgehogs are lactose intolerant, so please do not put out milk.
Make them feel at home
A large storage box provides a good shelter for hoglets when they're out and about, or, if you're feeling handy with a saw and hammer, here's a great guide from the Wildlife Trusts on How to Build a Hedgehog Home: https://www.wildlifetrusts.org/actions/how-build-hedgehog-home
Plan your seasonal celebrations…
With Guy Fawkes night fast approaching, we're asking you to check your bonfires before lighting, or even better, don't make the bonfire until the day – leave your logs in a pile and move them to the bonfire site shortly before lighting…. You can even leave some of the logs to create some hog-friendly habit!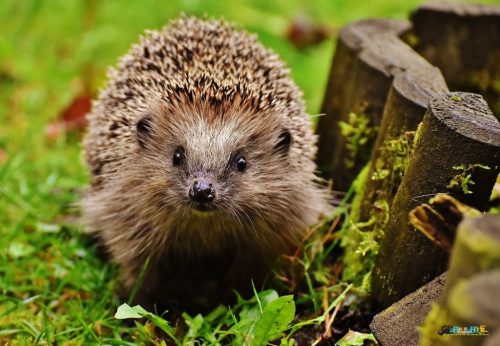 Thank you for making space for hoglets – they really appreciate it.
Written for Wild Exmouth – a Heritage Fund funded project