As habitat becomes increasingly fragmented, our gardens, allotments and yards are becoming more important for wildlife and we're helping to turn the South West into one huge nature reserve by helping you to make a home for hogs, pollinators, birds and other fuzzy, slippery, shiny, furry and feathery friends.
Wild Ideas is helping you to map your wildlife friendly actions and demonstrate how we're making space for  nature in our window-boxes, gardens, parks, schools, highways and by-ways.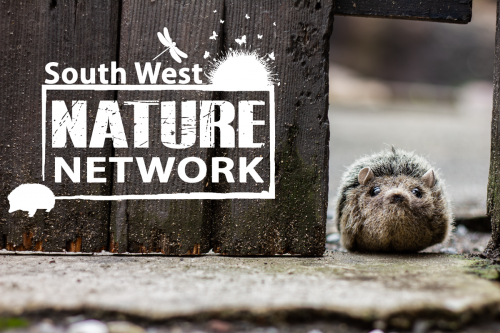 Want to get involved?
Pledge your Place for Nature in the form below or use it to tell us what you have done to give nature a space in your garden or local area and we will add your action to the South West Nature Network map. If you have a photo, email it to us at info@wild-ideas.org.uk
Tell us what has visited your Place for Nature by tweeting your sightings to @WildIdeas using #WildPledge
Claim your free tree

During 2020, our pledges can claim a free UK-grown tree whip to help to wild their outdoor space.  These will be available to collect from Teignmouth.
Tree species are listed below and will be allocated on a first-come, first-served basis.
Fruit and nut trees:  hazel, blackthorn, crab apple, dog rose, elder, rowan
Wildlife foraging and food:  hawthorn, rowan, blackthorn, silver birch, hazel, common oak
Working wood trees:  rowan, silver birch, wild cherry, common oak, field maple, grey willow
Make your pledge