Nature Art is just one of our wellbeing in nature projects. Contact us to find out how you can get involved in your local community.
There are no rules in the creation of nature art. Join us in an exploration of local natural spaces and create your own art. Collect materials as we go to create your own artwork, sketch, photograph and immerse yourself in nature.
We start our nature explorations with a guided relaxation to clear our minds and create space for creativity and mindfulness in nature,

Nature is a great muse and no experience is necessary to participate. Nature art is a subjective experience and how you take part is up to you.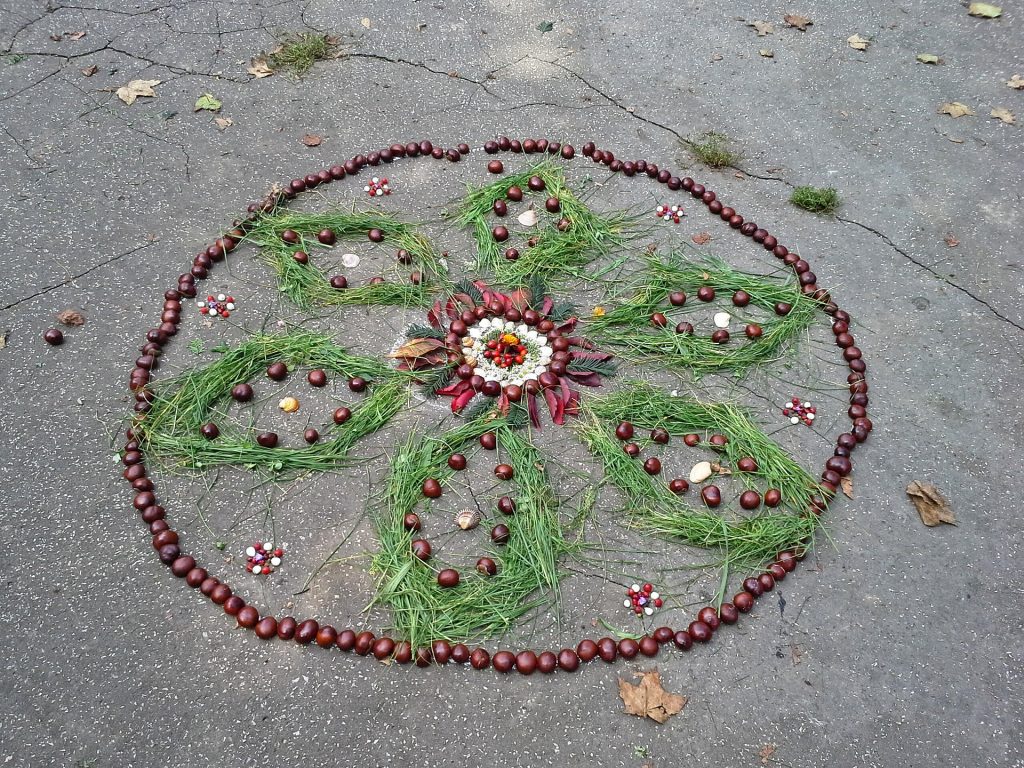 Due to the ongoing covid-19 pandemic, we are not currently running any face-to-face activities. Please click here to sign up to our newsletter to be notified of upcoming activities and events.
WHERE DO WE RUN Nature Art?
Or sessions are delivered in Teignbridge, East Devon, Torbay and Exeter and surrounding areas.
If you would like a Nature Art programme for your local area, get in touch for training or for one of our Nature Engagement team to deliver this for you.
You may also be interested in our Naturally Mindful programme.