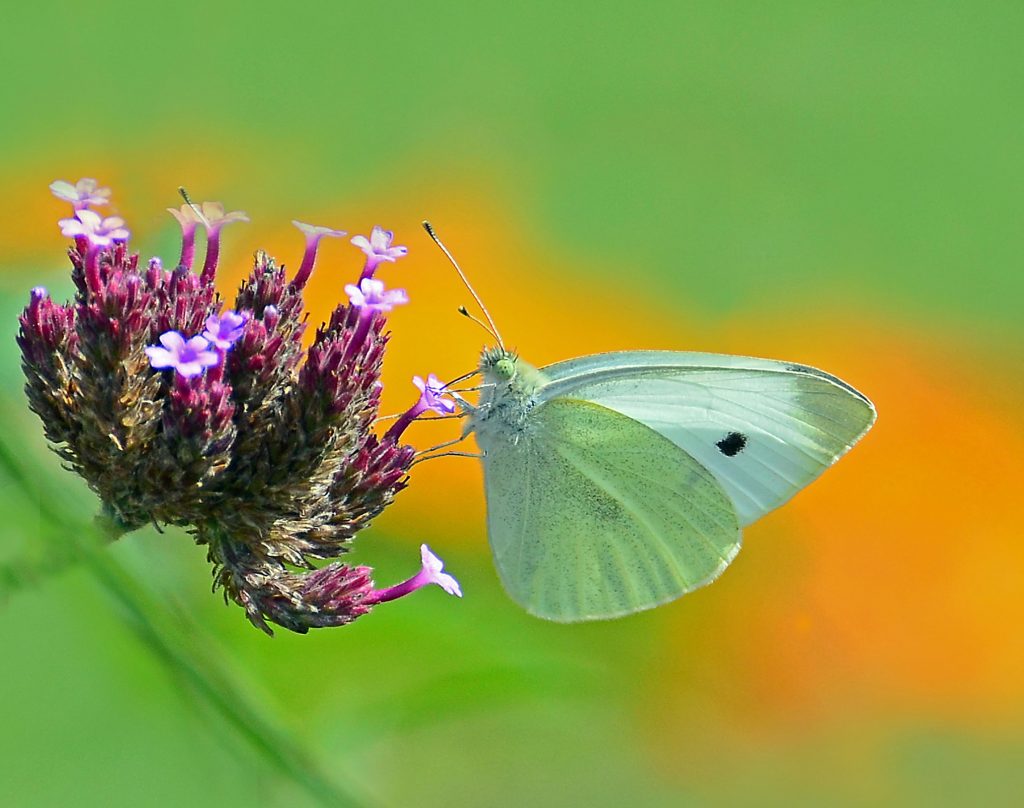 Thanks to the internet, the public can easily contribute to research about UK wildlife – in a multitude of areas. A large number of charities, conservation groups and research organisations offer 'citizen science' projects. Citizen science is volunteering centred around information-gathering. Some projects involve measuring data, some involve tagging images, and identifying species.
Many projects take the form of simple surveys you can do from home, or from your local area. Some surveys focus on whole ecosystems, like woodlands or rivers, while others concentrate on a single species. And there are a vast range of animals to survey too, no matter whether you're interested in hedgehogs, seabirds, garden birds, moths or bats. There are so many different surveys to choose from, I've rounded up a selection below.
General habitat and climate surveys:
Woodland Trust – Nature's Calendar: This project asks you to record what you notice that hints at seasonal changes, like birds nesting, migrations, and the flowering of certain plants. This info will help scientists explore what effects climate change and weather patterns might be having on timings of the seasons and natural events throughout the year. You can record the signs of spring or autumn that you can observe locally: naturescalendar.woodlandtrust.org.uk
The British Woodlands Survey 2020 isopen until the end of June. It helps researchers understand awareness of, and action towards, environmental change among Britain's forestry community. sylva.org.uk/bws2020
Naturehood: This project looks at wildlife in gardens, and wildlife-friendly actions in communities. You take simple surveys to document changes in your garden wildlife. naturehood.uk/
Rainfall Observers – The Scottish Environment Protection Agency (SEPA): As we all know, rainfall is an essential requirement for wildlife to thrive. This project invites volunteers to record daily rainfall information. In doing so you can help provide crucial data for SEPA. Find out more at envscot-csportal.org.uk/rainfallobs/about/
The Sheffield-based River Stewardship Company run the Revealing Rivers project, which helps explore the biodiversity of Sheffield's urban rivers. Volunteers watch videos from camera traps and record the species that they see. To get involved, see the-rsc.co.uk/revealing-rivers
Plant surveys:
The Botanical Society of Britain and Ireland runs their Garden Wildflower Hunt, to help find out more about wild plants in our gardens. It's great for helping you brush up on your plant identification skills. See bsbi.org/garden-wildflower-hunt
Another wildflower survey is Plantlife's Great British Wildflower Hunt. The GBWFH is a great way to enjoy flowers, however much you know about them. By helping Plantlife with the survey, you'll help our work to make sure that there are more flowers and that people can enjoy them. plantlife.org.uk/wildflowerhunt/
Mapping Urban Tree Canopy Cover:
If the arboreal realm is your passion, check out this Forest Research project. Many towns across the world have created 'canopy cover targets' to encourage planting and improved care of trees. It is important for us to know which areas have, or haven't, got tree cover.
See forestresearch.gov.uk/research/i-tree-eco/urbancanopycover/ to get started – you can download a User Guide which will guide you through the survey process.
Invertebrate surveys:
Bee-Fly Watch 2020: Bee-flies, distinctive furry flies, are usually on the wing from March to June, often seen hovering over flowers and using their long 'nose' (proboscis) to feed on nectar. You can easily record your sightings at brc.ac.uk/soldierflies-and-allies/bee-fly-watch

The Garden Butterfly Survey allows you to record and report the butterflies that visit your garden over the course of a year. Help researchers learn how butterflies are faring in UK gardens. gardenbutterflysurvey.org

The Bumblebee Conservation Trust runs the bumblebee-monitoring project, BeeWalk. The project involves walking along a self-set route once a month, from March – October. You identify the bumblebees you see and record them online. Anyone can get involved – see beewalk.org.uk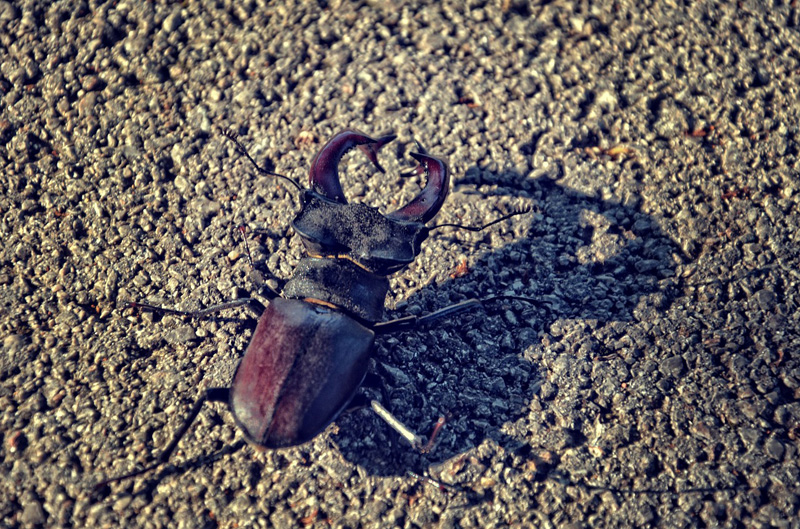 The People's Trust for Endangered Species wants you to be on the lookout for the UK's most impressive beetle in the Great Stag Hunt. The Stag beetle has become extinct in many areas of the UK and PTES need your records, from gardens and on your walks. TO find out more about this amazing beast and to get involved, visit PTES's page, here: https://ptes.org/get-involved/surveys/garden/great-stag-hunt/stag-hunt-survey/

The Centre for Ecology and Hydrology does the Pollinator Monitoring Scheme. You spend ten minutes doing a Flower-Insect Timed count, or volunteer to help with repeated surveys of 1km squares across England, Scotland and Wales. To learn more, visit ceh.ac.uk/our-science/projects/pollinator-monitoring
The Spittlebug Survey, run by the University of Sussex, looks into spittlebugs (often called froghoppers and leafhoppers), in your area. Spittlebugs tend to appear around the end of April until the end of June. You can find out more about them and report your sightings at spittlebugsurvey.co.uk

Moth Night 2020 takes place on the nights of 27th – 29th August 2020, and the theme will be Red Underwings. If spotting and identifying moths piques your interest, check out mothnight.info
The RHS' Cellar Slug Survey involves a garden hunt for the Yellow Cellar Slug and the Green Cellar Slug – more details are at rhs.org.uk/slugsurvey
Animal surveys (grouped by class):
Reptiles, amphibians:

The Amphibian and Reptile Conservation Trust's Garden Dragon Watch survey lets you record any sightings of frogs, toads, newts, lizards or snakes in your garden! Herpetology (the study of reptiles and amphibians) is increasingly popular, and great for getting children engaged with nature. See https://www.arc-trust.org/garden-dragon-watch
Birds:

The well-loved RSPB Big Garden Birdwatch happens each January. https://www.rspb.org.uk/get-involved/activities/birdwatch/.

However, if you're keen to do more bird recording, each week of the year, you can get involved in a similar survey run by The British Trust for Ornithology. Their Garden BirdWatch isn't just limited to birds – it's a detailed, weekly survey of all kinds of creatures you've spotted in your garden. BTO have made the Garden BirdWatch free to sign up to, this year, in response to the coronavirus. Sign up here: bto.org/our-science/projects/gbw
Mammals:

Living with Mammals survey: The People's Trust for Endangered Species (PTES) seeks volunteers to help with the springtime survey of wild mammals in gardens and your local green spaces. Just pick a place near home or work, and spend a little time each week spotting wild mammals, or signs they leave behind. See the PTES website to get involved: ptes.org/get-involved/surveys/garden/living-with-mammals/
Bats Sunset/Sunrise Survey: Bats are fascinating mammals. The Bat Conservation Trust lets you help to monitor these creatures, by taking part in this survey. People record bats (and other nocturnal wildlife) from their window/ balconies/gardens. Anyone can take part; to find out more see bats.org.uk/our-work/national-bat-monitoring-programme/surveys/sunset-sunrise-survey
The PTES National Water Vole Monitoring Programme: The water vole is our fastest declining mammal. It needs our help. This project is the first national monitoring programme for water voles. The info collected will guide conservation work and indicate where action is needed. Can you survey a site for water voles? See ptes.org/get-involved/surveys/countryside-2/national-water-vole-monitoring-programme/

The BIG Hedgehog Map – By recording your sightings of hedgehogs (dead or alive), you can help with hedgehog conservation. With the map, you can also learn where others are seeing hedgehogs too. See bighedgehogmap.org See also this hedgehog project: hedgehogstreet.org/hedgehogs-after-dark/

If participating in citizen science is your cup of tea, there are certain websites which list many other projects. These range across all manner of science topics. A well-known international site is Zooniverse (zooniverse.org); the website Countryside Jobs groups together a variety of conservation-related projects: countryside-jobs.com/volunteers/citizen-science