Recognised awards are a great way of thanking your volunteers and participants, but how do you choose one? Here are some options…
Are you looking for a way to engage more people in your project?
Offering recognition for participation is a great way to get people involved.
How should I recognise participation?
There are a number of ways to acknowledge and thank your volunteers and participants, such as a certificate or card from your organisation or a thank you get together, to celebrate the team's achievements.
Using nationally recognised awards, however, can really help you and your team. These awards encourage your volunteers to really think about what they have done and the skills that they have developed. This can be the start of a portfolio of work and skills and form the basis of job applications. What better way of saying thank you than helping your team on the way to achieving their career goals?
What awards should I use?
There are many awards out there and undoubtedly some will be a better fit for your organisation or project than others. We can help you to find the right way of recognising volunteers, but here are two of the main awards for different groups….
14 – 25 Year Olds
The V Awards
The V Awards recognise the number of hours of volunteering your young volunteer has undertaken while supporting them to build a portfolio of skills and knowledge achieved.
From as little as 10 hours, your young volunteer can achieve an award straight away and move on to Their V30, V50 or even a V100!
As an organisation, you can even advertise your volunteer roles to young people through their site.
Check them out here: vinspired.com
The John Muir Awards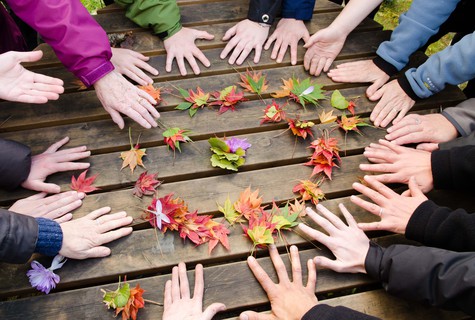 An all-encompassing award for groups and individuals of all ages – the John Muir Award is useful for people of all abilities and supports engagement with nature through your project. Particularly useful for education projects, the John Muir Award is free and has plenty of resources to help you get involved.
Why not take a look?  johnmuirtrust.org
Interested in developing your own award adapted to your projects?  The Wild Ideas team is experienced in matching awards and recognition to community activity and can help you to get it just right. Contact us for a chat.