Unless you live in Scotland or the north of England, you could well have grown up never having seen a native Red squirrel in the wild. We explore the reasons behind this and how you can help.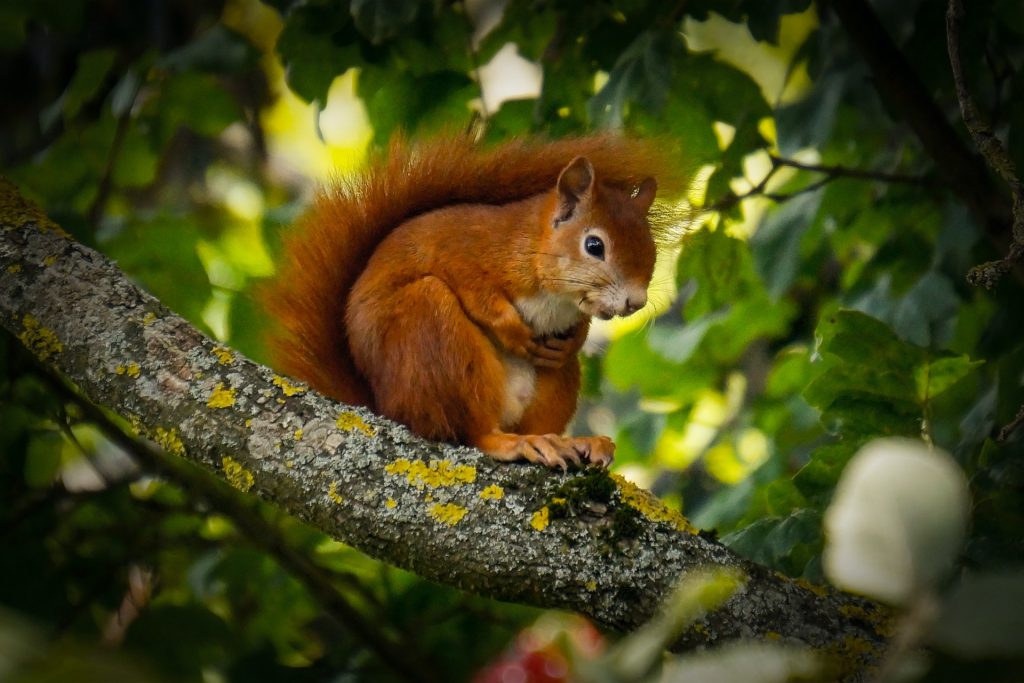 Once a common sight across the UK, the red squirrel, Sciurus vulgaris, is a small, inquisitive mammal equally at home living in conifer OR broadleaved woodlands.
Spending most of their time high in the trees, these gorgeous creatures forage for a variety of nuts and seeds, some of which they will eat now, but some will be store dfor colder months when fresh foods are hard to find.
The distribution of red squirrels has declined substantially in the last century, and they are now extinct in southern England except for a few small island colonies in Poole Harbour and on the Isle of Wight .
In central Britain they are confined to isolated populations in Angelsey in north Wales and Formby in Merseyside.
Red squirrels are still widespread in the North of England and Scotland, and in Ireland, but even there their range is contracting.
So what's the problem and why are our native squirrels in decline?
One of the most cited reasons is the prevalence of the North American species, the Grey Squirrel.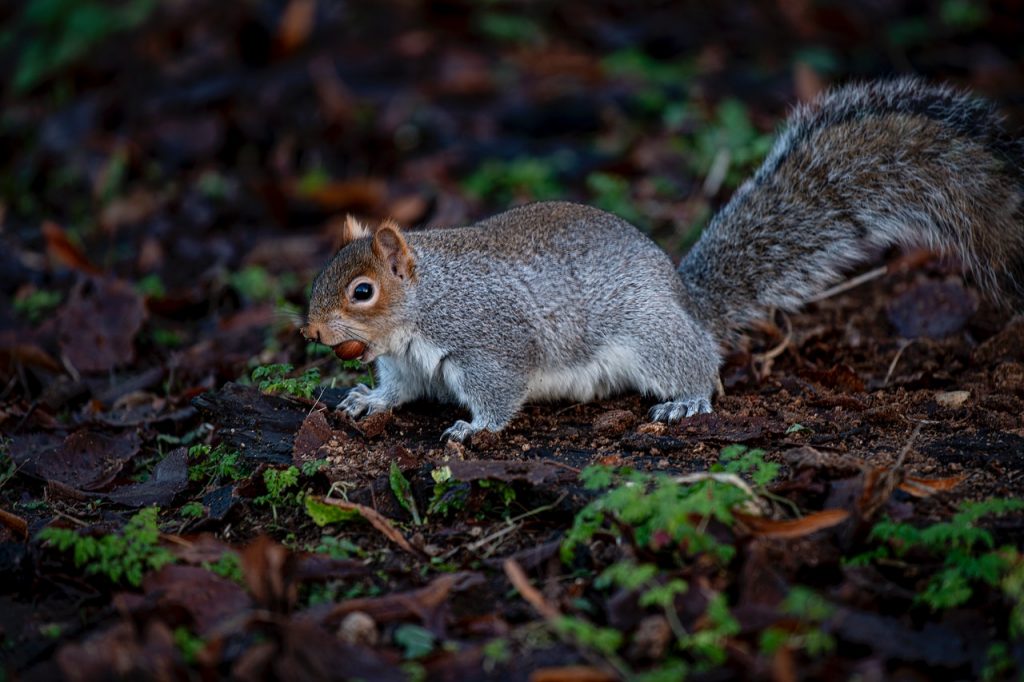 The grey squirrel was brought to the UK in the late 1800s as an attractive addition to private estastes.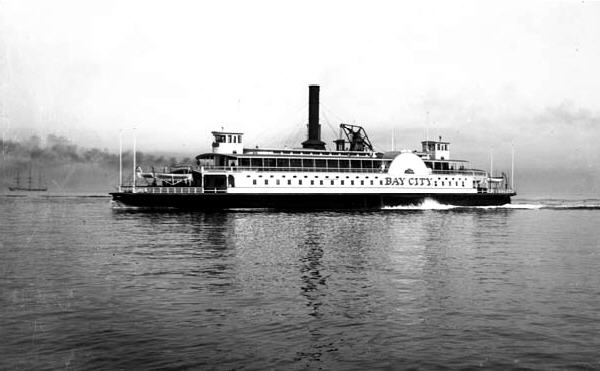 Once here, the greys adapted quickly to our native woodland and, weighing in at almost three times that of the red squirrel, quickly outcompeted our tiny native squirrels.
Along with the competition for food and habitat, the Grey Squirrel also brought Squirrel pox virus. While Greys have developed immunity to this disease, it is almost always fatal to our native red squirrels, presenting much like myxomatosis in rabbits and causing a painful death.
In addition to the threat of this invasive non-native species, the red squirrel has also suffered a devastating loss and fragmentation of habitat in the name of development.
So how can we help?
If you're lucky enough to live in an area with red squirrels, one of the easy ways to help is to supplement their food in the colder months.
BUT:
Please do not put out food if you also have grey squirrels visiting your garden, as bringing them together can put reds at risk of squirrelpox.
Please also consider whether your home is separated from red squirrel habitat by a busy road, as this can lead to fatalities. It is better to let squirrels find their own food or place food in the woodland than to encourage them to cross the road.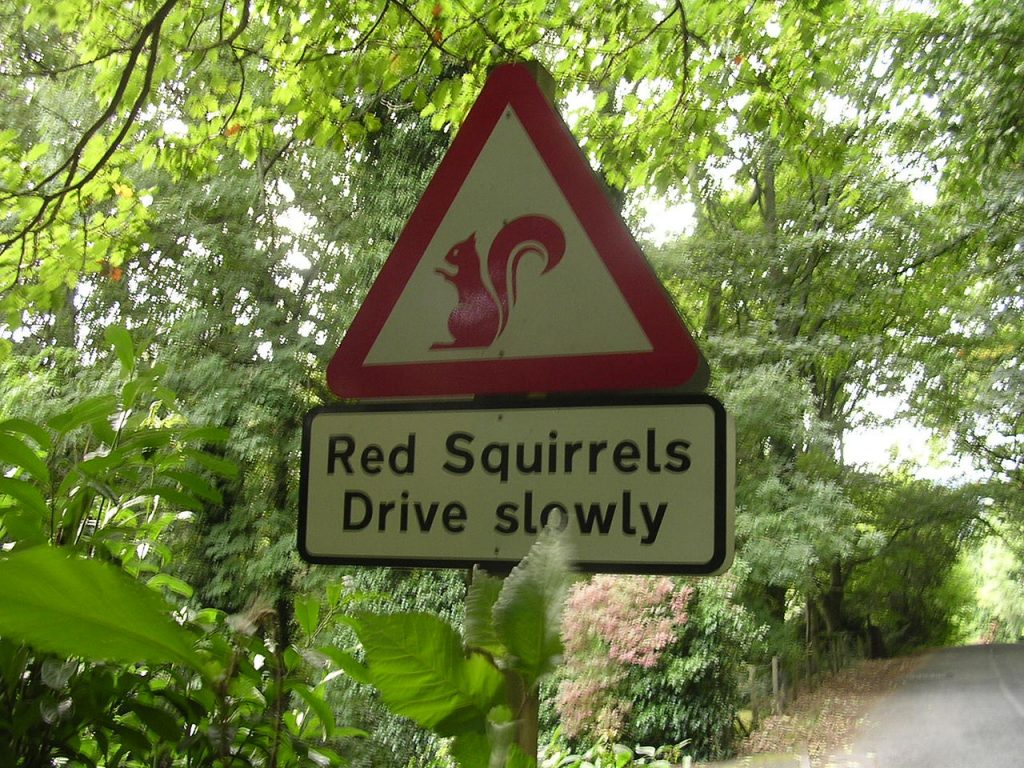 What to feed squirrels
Red squirrels will enjoy a variety of seeds and nuts, but hazelnuts (especially in their shells) are a favourite. Other tasty treats include sunflower seeds, sweet chestnuts and pine nuts.
If you are putting out peanuts, please do check that you are using a variety which is aflatoxin-free and only put these out in a mixed variety of foods, to avoid calcium deficiency in their diets.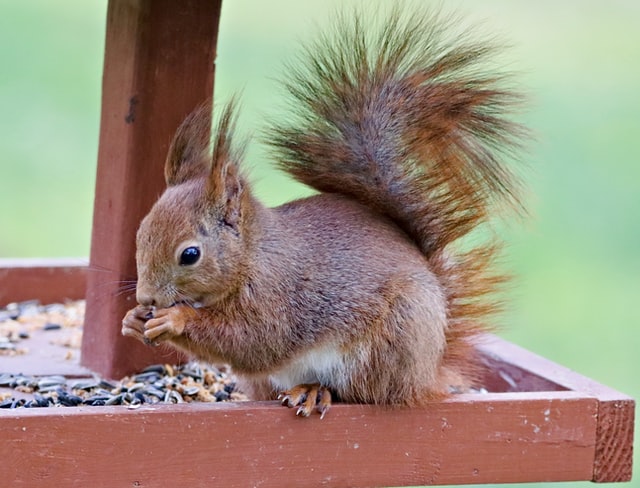 Please remember that you are supplementing their diet and they should not be reliant on eating from gardens. Winter and early spring are good times to put a little more food out, but please feed sparingly during the warmer months.
I don't live in the north – how can I help?
Elsewhere in the UK, there are a large number of projects working on red squirrel conservation and grey squirrel control. You can visit the map below to find your local project and get in touch to see how you can help.
Don't forget, if you're making space for red squirrels in your garden, don't forget to map your part in the UK Nature Network, showing how you're increasing connectivity and closing the gaps between habitat for wildlife.
Click below to add yourself to the map.
Watch the video: